SERP Boost is a freelance SEO provider, with much lower prices than traditional agencies.
For the duration of your time with me, you will have guaranteed keyword exclusivity in your area.
I aim to provide at least one batch of free work for charities or community groups per week.
SEO Consultancy For Businesses In Stockport
SERP Boost is an internet search marketing company which specialises in helping small and medium sized businesses in Stockport improve their online visibility.
Having run my own company for 15 years, I know the effort that business owners pour into their work, and as an independent SEO specialist with low overheads, I produce agency-standard work at a fraction of the price, which in turn gives you a higher ROI.
As search engine optimisation is an ever-changing world, it is essential for both us that I keep on top of the latest trends, algorithm developments and ranking factors in order to stay at the cutting edge of digital marketing.
However, it's often the simple things which bring the most benefit, and great content combined with building relevant links are the strategic cornerstones of any successful SEO campaign.
I have teamed up with a growing list of clients keen to attract new visitors to their sites, and am always on call for web design, PPC and social media agencies which don't have their own in-house SEO experts.
HOW MUCH DOES SEO COST?
There is a myth that SEO has to be expensive. While all companies will have different requirements, most SMEs will have modest budgets compared to the hundreds of thousands, or even millions of pounds spent each year on online marketing by PLCs. Our prices reflect this.
Just because you don't have the same financial clout as a multi-national doesn't mean that you can't compete. The internet is a great leveller.
The rate is just £30 per hour, and the flexibility is there for you to have up to 20 hours of work done per month or even just the odd session on an ad hoc basis. However, around 5 hours per cycle is fairly typical.
WHAT WILL YOU DO?
Freelance SEOs need to have a varied skill set, and while some focus on the technical aspects of the discipline, I have a background in music and sports journalism, so the creative content creation side is where I excel. Sprucing up sites with fresh copy and writing blog posts is a particularly enjoyable part of the job for me, which in turn feeds into overall on-page optimisation being a particularly strong suit.
I cover: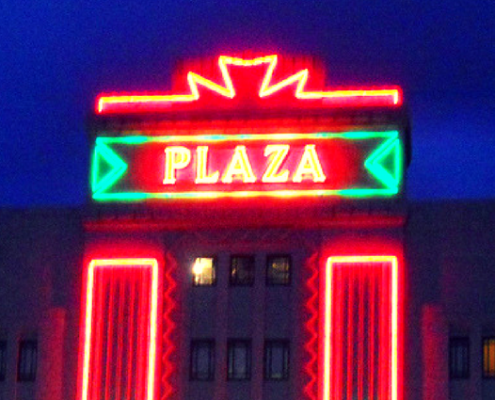 Keyword Research
Copywriting
On-Page Optimisation
Ranking Reports
Google Analytics
Blog Writing
Local SEO
Link Building
Link Structure
Competitor Analysis
Technical SEO
Content Marketing
Penalty Recovery
CRO and User Experience
All are conducted with the latest 'white hat' methods to the fore. In addition, I won't just say what suggestions I'll be making for your website, but I'll also explain exactly why those changes will help. In fact, you'll soon know more about search engine marketing than 99% of the population!
Why Does My Website Need SEO?
You can have the most beautifully designed website the world has ever seen, but without search engine optimisation, it is very unlikely that it will be found in the upper reaches of the search results.
There are other ways of attracting traffic to your site, of course – pay per click and social media campaigns spring to mind – but investing in SEO and optimising for specific search terms can bring targeted leads to your door organically and sustainably.
For a more in-depth discussion on the subject, head over to the Blog.
SEO should ideally be used as part of your overall online marketing strategy, and if you need any advice on other digital disciplines such as PPC, website design or even full company rebranding, I have a wide range of trusted industry contacts that I'd be more than happy to recommend.
CAN YOU GUARANTEE RESULTS?
No, and no SEO agency or freelancer can, and I'd strongly recommend that you run a mile from any company which 'guarantees' first page rankings.
What I absolutely can guarantee is that I'll work my hardest for you, and while I'd certainly expect to see positive results, nobody should be so bold as to promise them. For more information, have a read of our FAQ.
FREE INITIAL AUDIT, WORTH £50
When you fill out the form below, I will conduct a completely free, no obligation homepage audit on your site.
Rather than generating a report from SEO software, the audit will be done manually in order to give us both a much better idea of what can be tweaked to encourage ranking improvements in the short term, as well as helping to formulate a more long term SEO strategy to keep you moving in the right direction.
If you'd like to chat about how we can optimise your site, give me a call on (0161) 257 3938 or 07875 768 465, or email me on ian@serpboost.co.uk.